It's time to re-imagine the workplace by putting people first
Learn more about 30minMBA
Empowering Companies
30minMBA is an award-winning company dedicated to increasing workplace engagement through cultural consulting and actionable learning. In a context of the increasing importance of creativity and productivity along side the more than ever fierce competition for talent, we empower companies through a cultural transformation; preparing them for the Future of Work.
We help you design your purpose-driven company to keep and attract High Achievers and to build a strong base for growth focusing on purpose, values, and empowering behavior. We are uniquely positioned to serve startups, scale-ups, and fast-growing companies looking to build and grow a business in which culture, leadership, and strategy are enabling long-term sustainable success.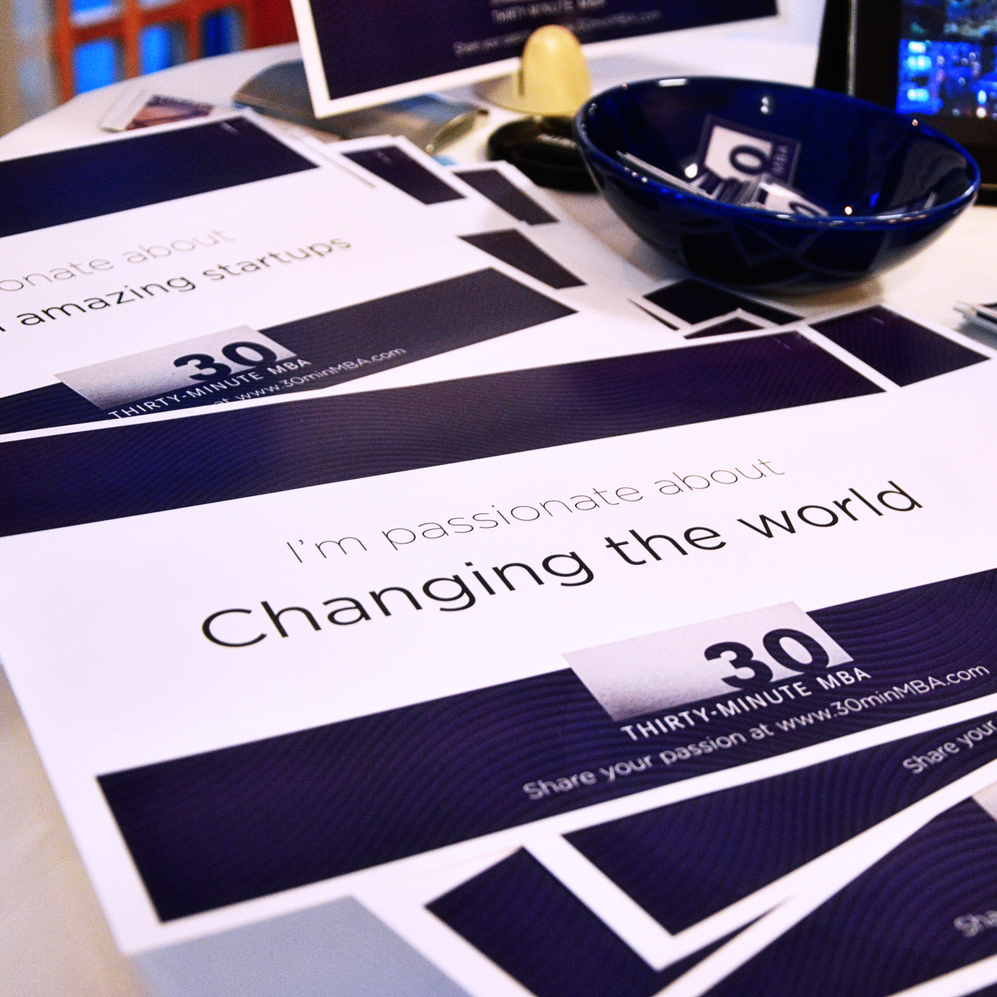 Wall of Fame
30minMBA is an established brand with a passionate team and an internationally recognized impact.
One of the awards that we are especially proud over is Sweden's largest prize for innovators in memory of Alfred Nobel – SKAPA. Here we received 'The Future Innovation Award' (2015). SKAPA is Sweden's largest and most prestigious innovation prize.
Moreover, our Founder and CEO, Therése Gedda, has been recognized as one of the most influential and impactful individuals in the tech and startup communities in the Nordics by Nordic100 (2016). We have also won the European tech conference alliance, which has put us on the map as a leading European startup (2016).
It's time to put people first and empower engagement
The People Behind the Brand
We have an international and interdisciplinary team spanning three continents. Our rockstar team consists of people with backgrounds in culture, education, positive psychology, behavioral science, Future of Work, workplace engagement, business development, marketing, and technology - all passionate about making a difference. Here is part of our rockstar team:
Therése Gedda
Founder and CEO
Ana Brito
Engagement and Growth Executive
Tony Friede
Senior Strategy and Growth Advisor
Amanda Evans
Partner and Engagement Advisor
Stefan Mellsjö
Culture and Branding Advisor
Stefan Engeseth
Innovation and Trend Advisor
Anneli Viklund
Business Development Advisor
Emil Robertsson
Learning and Development Advisor
Gregg Vanourek
Academic and Leadership Advisor
Tynlee Roberts
Creative Editor
Dr. Peter Ekman
Innovation Advisor
Daniel Dudek
Business Development Advisor
Andrea Elvhage
Media and Production Advisor
Omar Paniagua
Technical Advisor
Fredrik Dahl
Sales Advisor
Peter Brühl
Marketing and E-commerce Advisor
Accomplishments and Highlights
Be Brilliant Academy
Grow personally and professionally to reach your full potential
This is for you – the High Achiever. The builder. The creator. The Giver. The leader. The change-maker. The thought leader. The innovator. To help you thrive. To realize your dreams. To achieve greatness. Be Brilliant Academy is designed for you.
We, the 30minMBA team, built Be Brilliant Academy with the purpose to empower individuals to reach their full potential. Our ambition is to be the champion of all high achievers out there. There are already plenty of options for the masses, so we decided to tailor all our courses to you. The ones who dare to dream big. The ones that imagine things that seem impossible and never settle. The ones who want to live in line with their purpose and values. The ones who strive for more. All our actionable courses are founded in behavioral science, positive psychology, and extensive experience.
Imagine developing your business and personal skills when and where it fits you. Welcome to Be Brilliant Academy!
Explore actionable online courses on-demand by High Achievers for High Achievers
Bridging the gap between what science knows and what business does